Our Mission
We strive to provide quality rare plants at a competitive price. Our plants are grown in thriving environments and provided top notch care.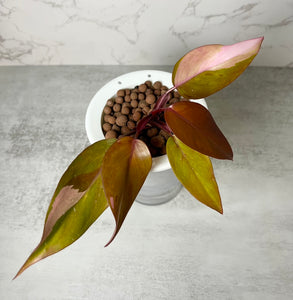 Announcement
Our main sales channel is our Etsy Shop, if you see multiple items you want or want to bundle let us know and we can post them here! we offer bundle pricing and special request!
Care Tips
Post Delivery
We recommend you leave the plant in the container it comes in for at least two weeks to allow the plant to acclimate in your environment. Remove the masking tape and packing material from substrate. Allow the plant to sit by a window with indirect light or under a grow light. Water lightly is mix is dry when it arrives. Shipping stress is normal, leaf discoloration may occur.
Water Requirements
Plants require different water schedules, as the plant acclimates and even after only water when the mix is dry, we don't recommend a set schedule, allow the plant to absorb the moisture fully. Some of the plants we sell are prone to root rot if they are overwatered. We highly recommend a self watering pot!
Light Requirements
Place the plant by a window with indirect light or under a grow light. If the plant has variegation it will need more light.
Humidity Requirements
Plant should be in an area with a humidifier or in an environment with higher humidity (50%+) for optimal growth. Our plants are acclimated to lower humidity before they are ship to avoid shock.
Recommended Substrate
A good chunky aroid mix will work for all our plants, it should include the following:
Coco Coir
Worm Castings
Perlite
Orchid mix
We sell a mix but these ingredients are also easy to find at a box store. Some of our plants can do well with leca and pon as well (philodendrons and monsteras).